History of Aktau port begins in 1963, when there was the need to transport products of the uranium industry and oil fields of Mangyshlak. Creation of the port began with the construction of the main and secondary breakwaters and four dry cargo terminals at once. In 1969 – 1986 four oil loading terminals and ferry complex were created. Oil accounted for the biggest part of the traffic through the port of Aktau – up to 7 million tons per year in the early 80s, the transportation of dry cargo did not exceed 300 thousand tons per year. After the collapse of the USSR the sea port of Aktau was an important transportation hub linking the countries of the Caspian Basin and had a strategic importance for the development of the national economy of the sovereign Kazakhstan. In 1999 there was a modernization of the Aktau sea port and it was a turning point in the history of its development. N.A.Nazarbayev, the President of the Republic of Kazakhstan, participated in the ceremony marking the completion of reconstruction of the Aktau port.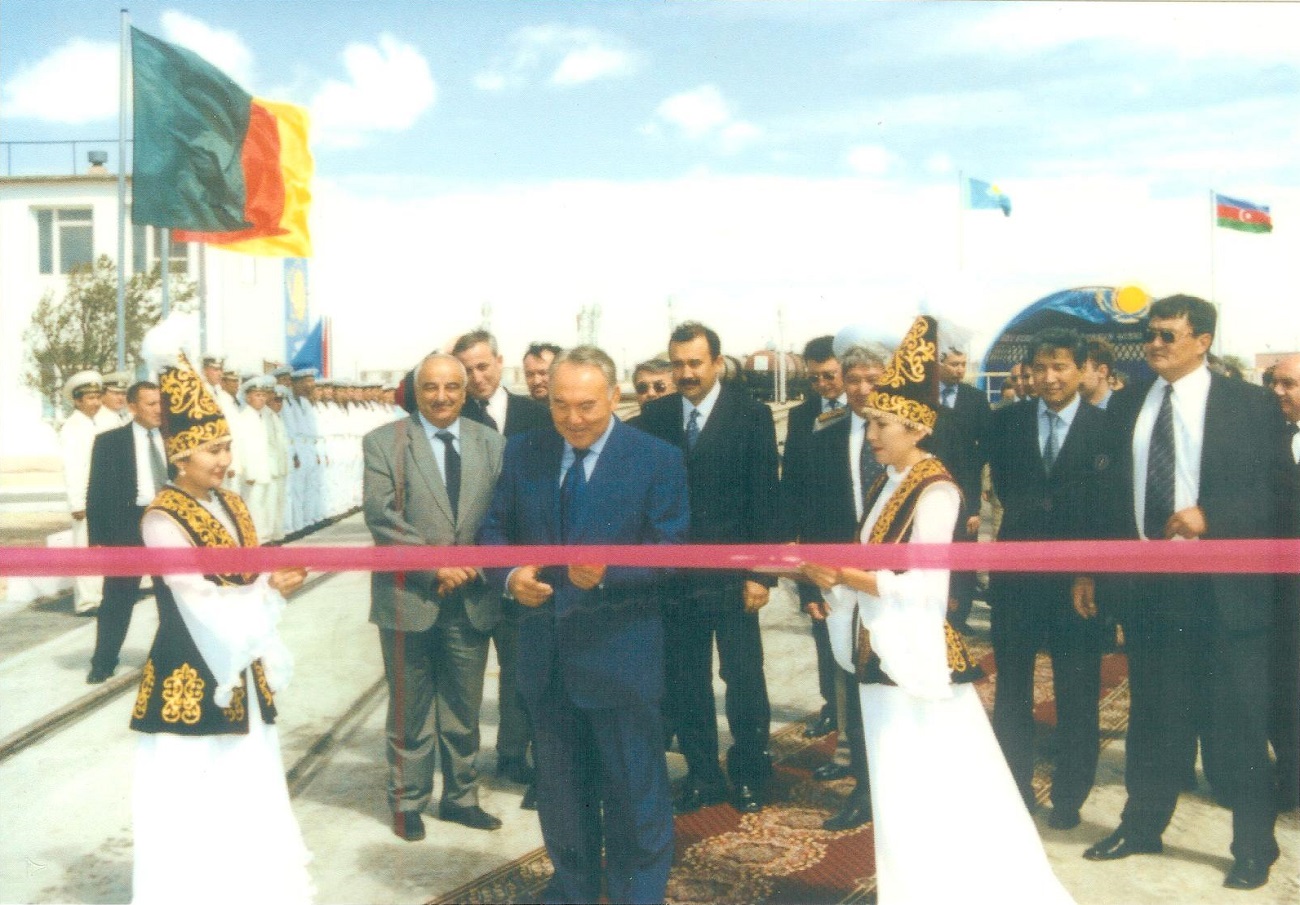 Nowadays Aktau International Commercial Sea Port is a modern multi-purpose terminal that allows the transportation of goods from east to west, from north to south and back 12 months a year and 24 hours a day. Its location at the intersection of several transport corridors has a strategic importance for the development of the state. Expending of port capacities will soon allow Kazakhstan to become an active participant in the service of international cargo flows within the global strategic programs.
2015 was the beginning of a global state project for creation of a multi-modal transport corridor that allows free entrepot trade from Asia to Europe and Middle East.